I have been jumpy these days, starting from  my obsession with Mitsuko Uchida.
Even though I urge myself to concentrate on my writing after dinner almost every evening, I  put on my earphones right after I open my laptop,  soon get lost under Uchida's piano spell and totally forget about my promise to write.
Last night, I indulged myself with Uchida playing Schubert's D960. And I listened to it twice, which means I didn't go to bed till after 1 a.m and I had to struggle to get up for my morning assignment in New Territory today. Yet I didn't feel guilty about failing  to finish my writing quota of the day, or about sacrificing my health by staying up too late. But I hope I don't miss my deadline for the article on my hometown river. Maybe I will write it tomorrow night.
Tonight, I couldn't get myself off Uchida conducting and playing Mozart's K. 466.  From K.466, my brain roams to Mozart's violin concertos No. 3 and 5, two of my all time favorites. Naturally, they drove my brain  to Man Ray's famous photograph "le violon d'ingres (the violin of Ingres), then to my apple project, which I did not long before I moved back to Asia from US.  From apples, I think of shoes.  I wonder if one can do an interesting art project with shoes. Say, shoes by shoe guru Jimmy Choo, whom I photographed last week.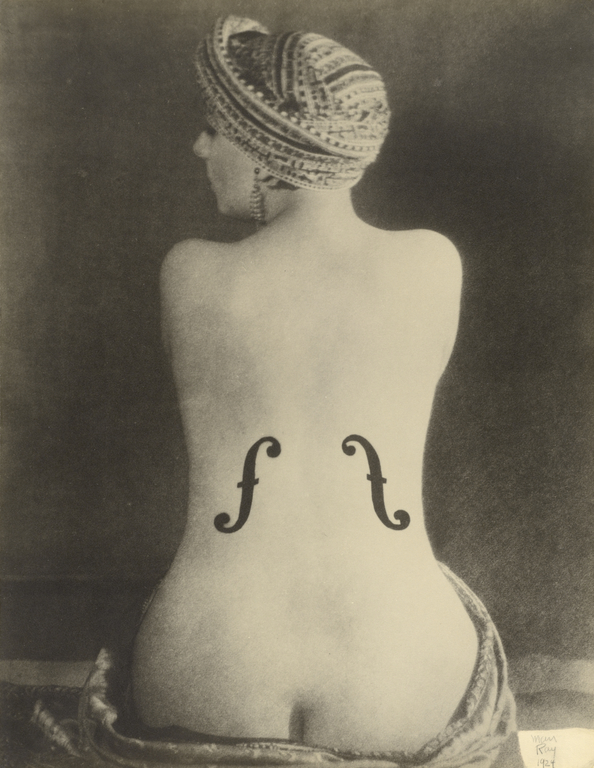 le violon d'ingres (the violin of ingres) by Man Ray, 1924 model: kiki